Packaging: Glass bottle
Quantity per box: 6 or sold separately
Volume: 750 ml
Vintage: n/a
Alcohol: 12,5 %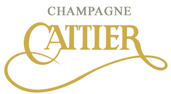 Clos du Moulin Brut 1er Cru
France, Champagne
Vintage: n/a
Type: Sparkling wine
Grapes: 50 % Pinot Noir, 50 % Chardonnay
Systembolaget's Art No:
77399
Product ID: 7739901
Systembolaget's Art No:
77399
About the Product:
Clos du Moulin Brut Premier Cru can be ordered at Systembolaget, article 77399.
Producer: Champagne Cattier
About the Producer:
Champagne Cattier is one of the smaller houses in Champagne, and is known for their high quality.
Dating back to 1763, it is also one of the oldest houses in the district. located in the beautiful Premier Cru village of Chigny-les-Roses in the northern Montagne de Reims. The house is now run by Alexander Cattier and their property covers 33 hectares, which are mainly classified as Premier Cru vineyards.